OKTOBERFEST 2021 - PROST!!!

The team at DTSC would like to thank all the fabulous guests, partners and suppliers in attendance at their recent Oktoberfest celebrations.

Our popular event had it all. Live Oompa music from Peter and Ken aka the Hipsters, Mercedes-Benz steins for guests in 'dress up', bratwurst and sauerkraut courtesy of David and his team at Kraut & About, beers and laughs from Jake at Your Mates, with his side kicks Larry, Tilly and Macca, sausage eating competitions, games, a bouncy castle and Pretzels from the German Bakehouse.

We hope you'll enjoy the event images.

My personal favourite? The one above of the DTSC boys. I think you'll agree that our Finance & Insurance Manager Glen is looking very friendly with Les!!

Check out our images and please share yours by emailing jane.chapman@dtsunshinecoast.com.au or via our FB page.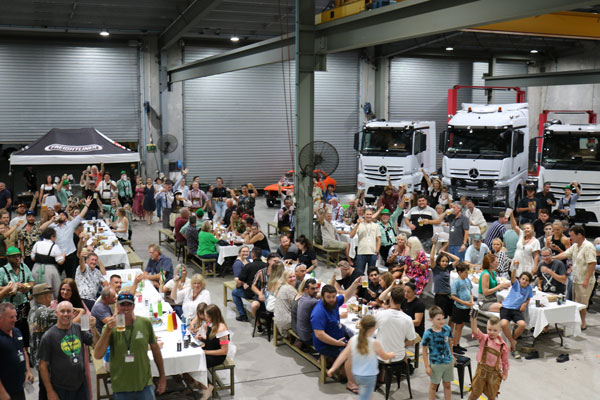 We had a full beerhaus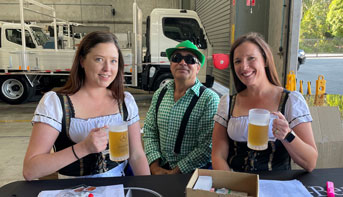 Looking lovely Amy & Andrea checked in guests, not so sure about the photo bomber though haha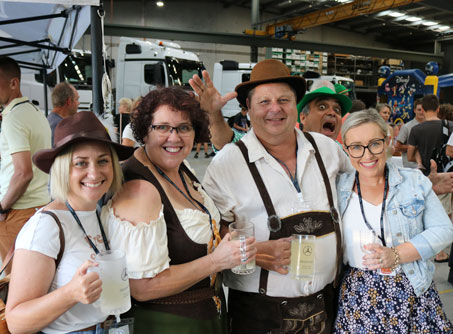 DTSC favourites Sharon aka Mrs Spence, Nicole & Les Domjahn and Roz, he's there again!!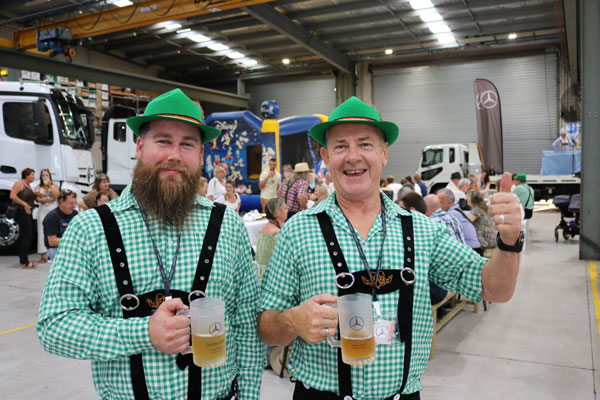 Blair our light vehicle mech and our General Manager John looking merry and a little leprechaunish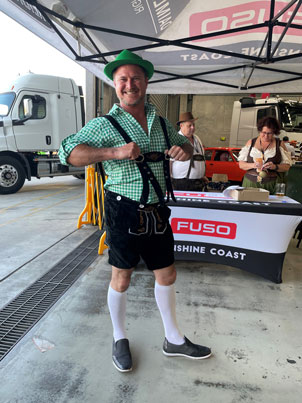 Our pre-delivery manager Chris, nailing the above knee lederhosen look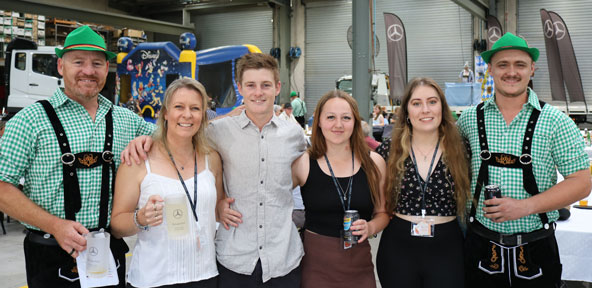 Prost! To the Broadway clan, Monika has German ancestry too, they're just missing Tiana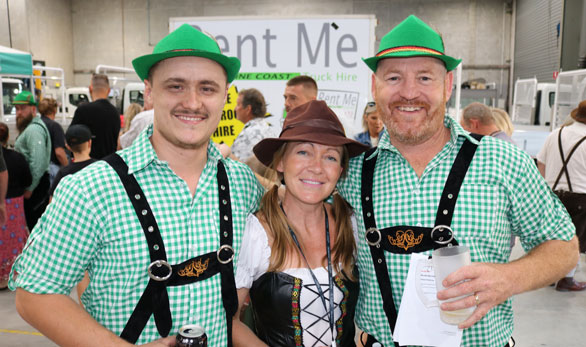 Lachlan, me (Jane) and Terry - I'm looking even smaller than usual!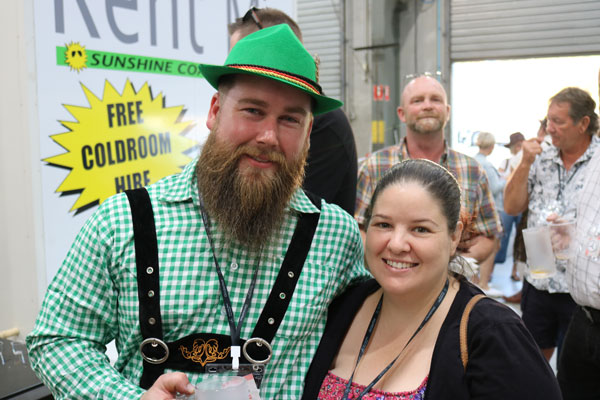 Mr and Mrs Hanson - kid free for the night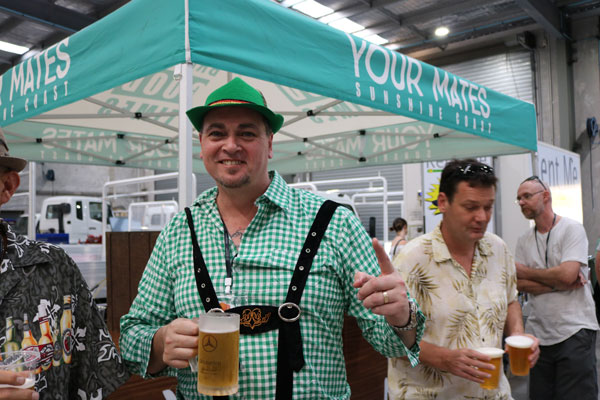 Our fav Parts Manager Lee is number 1 in Australia!!!!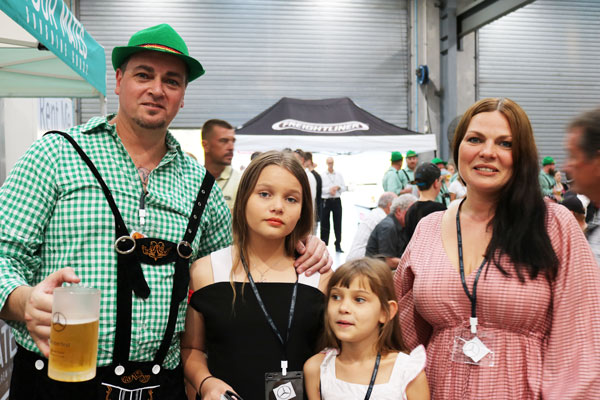 Lee and his beautiful girls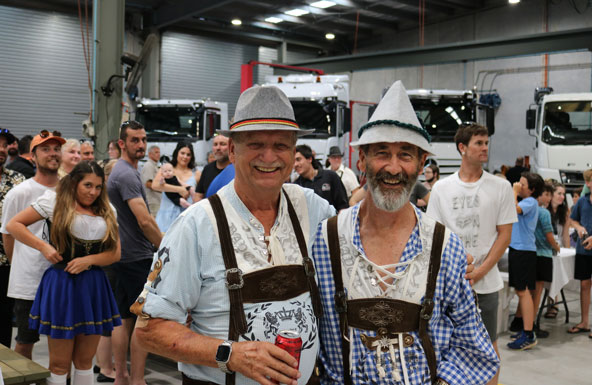 Peter and Ken from the Hipster entertained us with their German Oompa music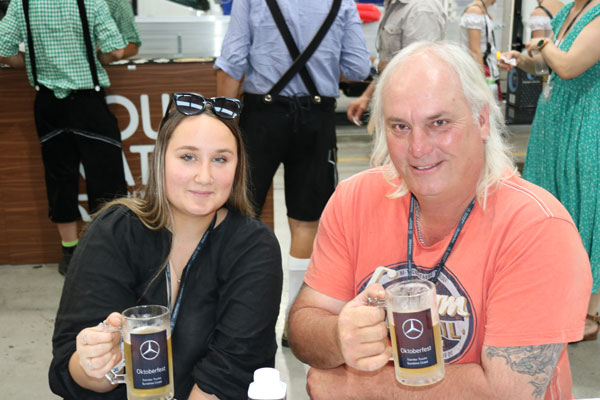 Andre from Templeton Ginger and his daugther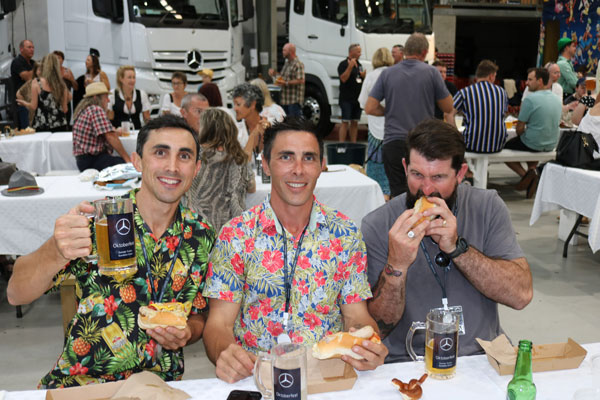 The See boys and their mate the sausage monster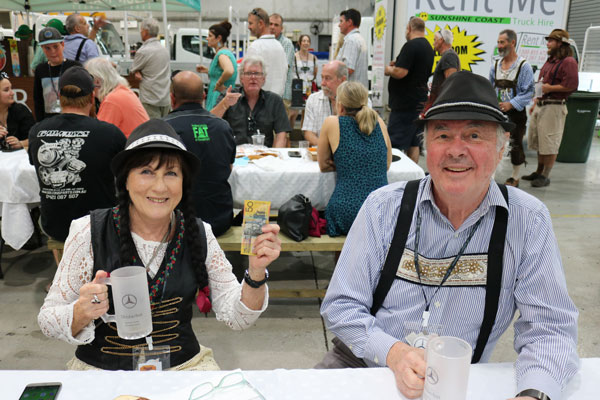 One of the winners of our Heads and Tails game



Chris and Tina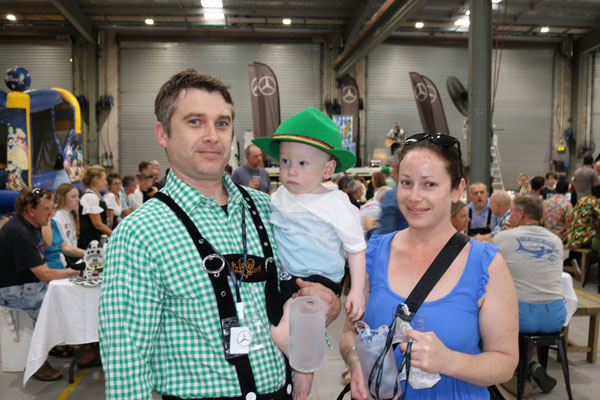 The Nielsons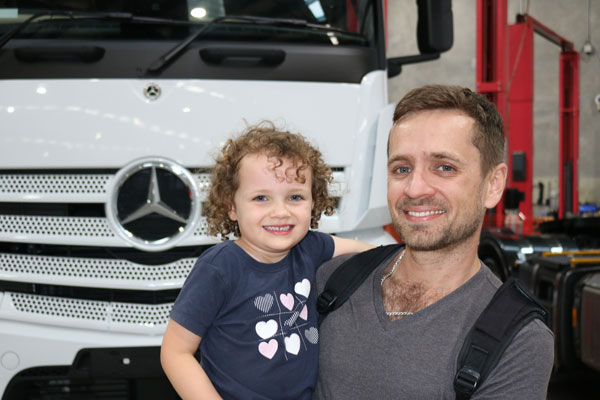 And the cutest picture award goes to this father and daugther snap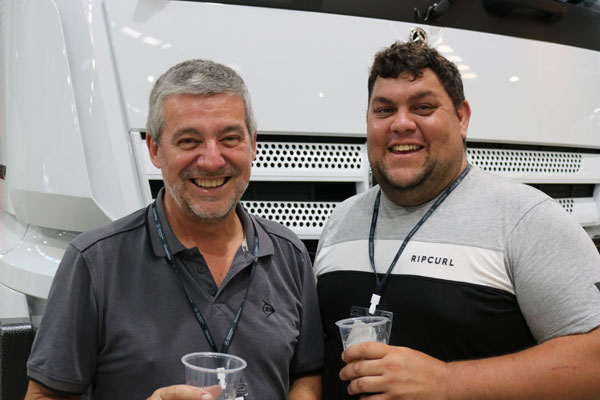 Mark Cornell and the Yard of Ale challenger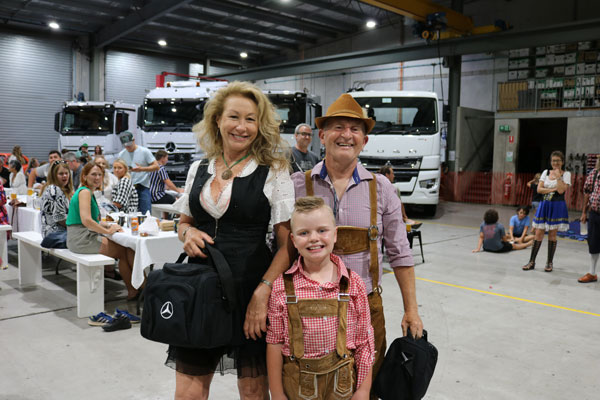 Winners of our best dressed comp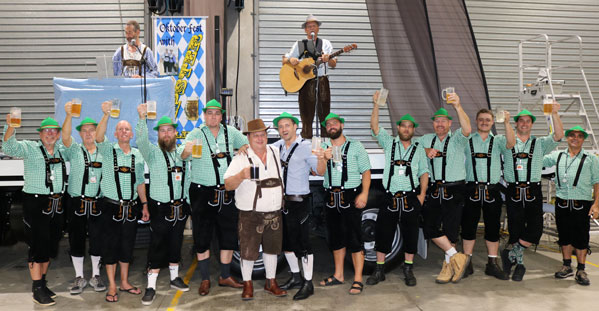 The boys - well the ones I could round up. A definite contender for our 2022 Christmas calendar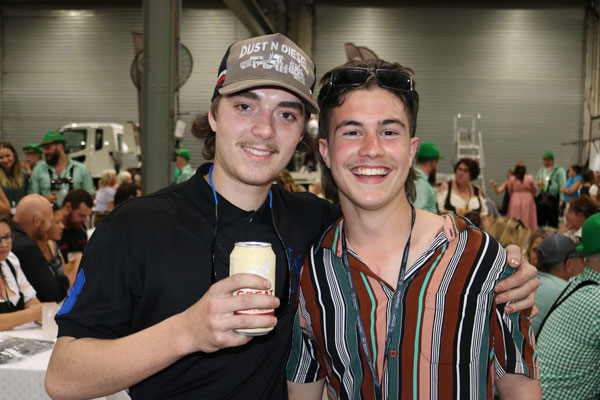 Where's your costumes boys?? Mack and Jack, a couple of our young apprentices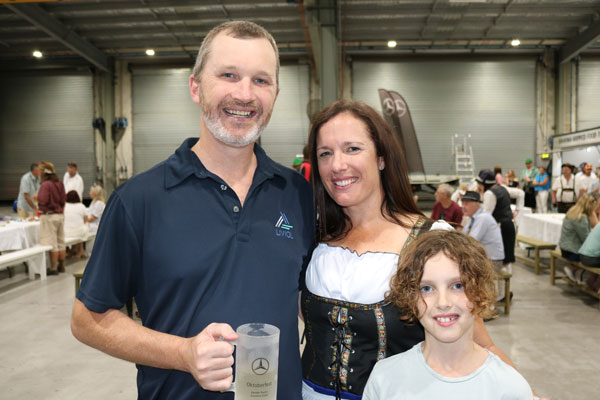 Anthony, Andrea and Olly Murphy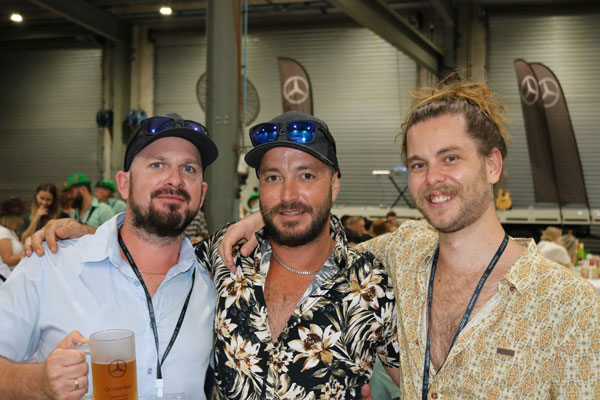 Kelsie's entourage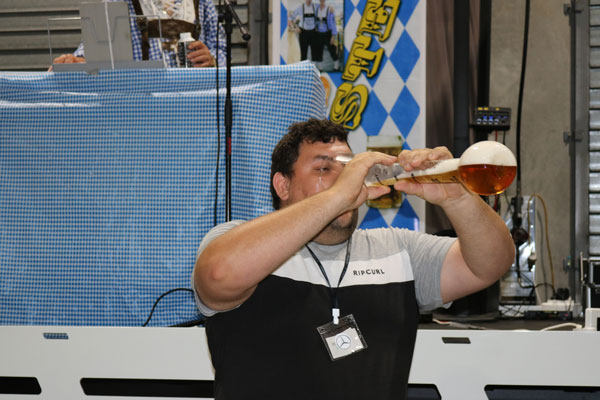 The yard of ale challenge - 5 cans OMG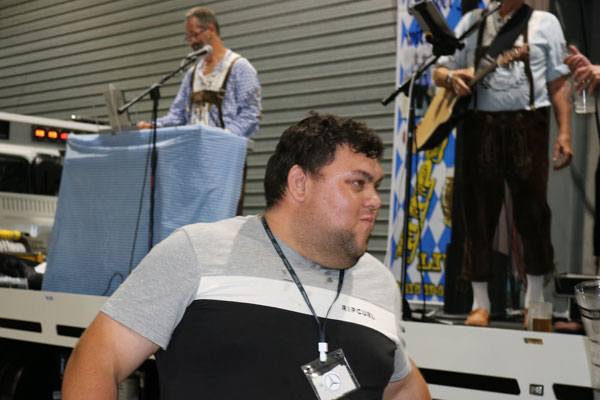 Guess what happens next haha